New Items Added!
We are about a month out from the Enchanted Fairy Festival in York, PA. We will be adding a ton of new products to the website and will be offering some show-only exclusive product to those in attendance so if you're in the area, please stop by and check us out!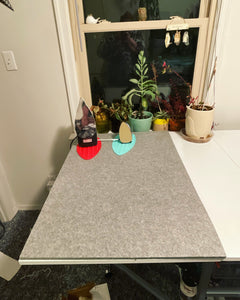 Bonefish Designs in 2023
Bonefish designs is now in four locations!!! Find us in:
Pyramid: Appalachian Magick + Remedy, Waynesboro, VA
Little Shoppe of Crystals, Staunton, VA
Little Shoppe of Crystals, Sayville, NY
Moonspell Garden, Sayville, NY
We are super excited to have expanded our reach and to be in a place to offer additional businesses wholesale deals on some of our products.
We have also starting booking vendor fairs and events for 2023.
You can find us at the following events:
Enchanted Fairy Festival, York, PA Saturday, September 16 from 10AM-6PM and Sunday, September 17 from 10AM-4PM
19th Annual Louisa County Fall Festival, Louisa, VA Saturday, October 4 from 10:00AM-3:00PM.
Louisa CART 2nd Annual Holiday Bazaar and Fundraiser, Louisa, VA Saturday, November 25 from 9:30AM-2:30PM.
Waynesboro Public Library Winter Market, Waynesboro, VA Saturday, December 16 from 10:00AM-2:00PM.
It is highly unlikely that we will take on any more shows this year as the focus has been on quality over quantity and due to professional obligations, traveling extensively like we did pre-Covid is logistically incredibly difficult.
Bonefish Designs on FB